Don't Make These Mistakes!
We all know how daunting a task it may be to buy your next home. Whether you are an experienced house-hunter or looking for your very first home, it can be very easy to slip into one of these five common mistakes. Here at Trustworthy Title & Escrow, we have covered a lot of information to help you have a great foundation going into your search. We've talked about the 9 steps to buying a home, how to find a realtor, and more. Now we would like to help you watch out for these mistakes that buyers frequently make!
5. Not Knowing Your Budget
Many people get caught up in the emotional experience of buying a home. We can't blame them! Buying a house can be both exhilarating and scary. However, it's important to sit down ahead of time and plan out exactly how much house you can afford before even starting your search. It's very easy to fall into the trap of seeing an admittedly gorgeous property and falling in love with it, only to find out that it's simply out of your price range. This then spoils your taste and can result in you not loving homes that are actually within your means. Take the time to set a maximum budget, and start your home search from the bottom of that price range, working your way up.
Remember, you aren't just paying for the price of the house. You're also paying for interest, taxes, etc., so be responsible with your budget and stick to it!
4. Disregarding the Neighborhood
We've shared about how to become a neighborhood expert in the past, and it applies to buyers as much as it does to agents. Don't have tunnel vision, looking only at the house as an isolated object. The surrounding area and its character, its flaws, its past, and its future are just as important. Look at what future plans for development are on the horizon. Research if home values have been rising or falling, and what may have affected those changes. What are the zoning laws? How are the schools, and what is the crime rate?
Think big picture!
3. Hesitating Too Much
As we've said, buying a house can be a daunting task, and no one wants to move forward with a home that isn't the right one for them. However, this should not cause you to be so cautious that you miss out on a great opportunity! Weigh all the options, do all your research, stick to the budget you've set, and if everything checks out, put in an offer! So many people take too long and drag their feet, and an attitude of "I guess it wasn't meant to be" isn't beneficial when another buyer swoops in.
2. Not Thoroughly Inspecting the House
Imagine setting a budget and finding a house within your price range. The neighborhood checks out, you put in a timely offer, and it was accepted! You might go into escrow thinking you're the new owner of a perfect home, but then you move in only to find that it's a money pit! Hire trusted inspectors to go through the house thoroughly, even if it isn't required by your mortgage company. With a proper home inspection, you can know ahead of time if your new house is your dream home – or your worst nightmare!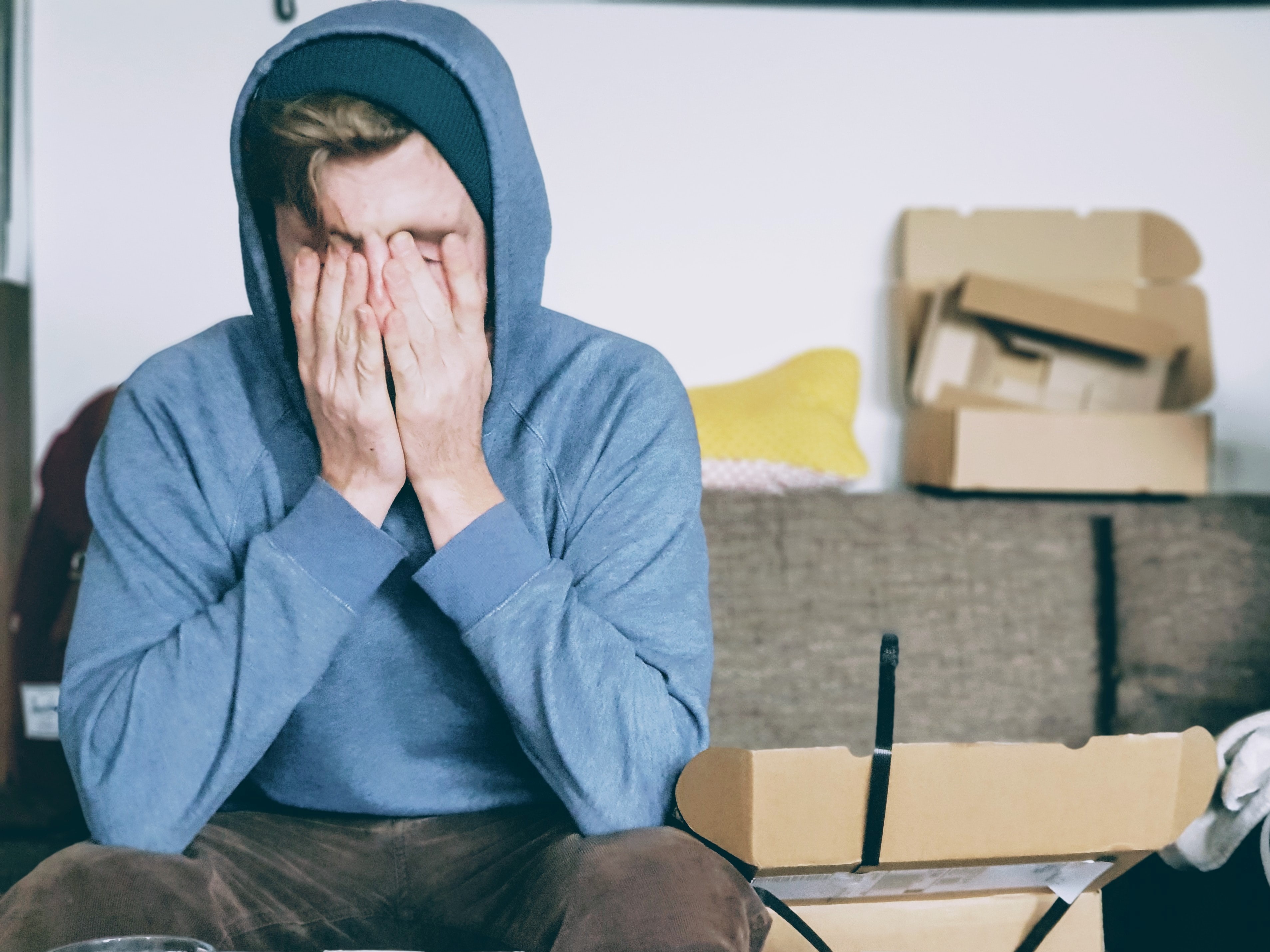 1. Making a Purchase Out of Desperation
We understand how frustrating it can be to go through listing after listing, open house after open house, or even losing bid after losing bid. Ultimately, don't get desperate! It's important to take your time, instead of making a last gasp decision to buy a house with too many compromises. Stick to your list, and keep your chin up! After all, this may very well be the most important purchase of your life. Don't settle for a home that you won't be happy living in for years to come!
After reading through these five common mistakes, do you have more questions? Want to learn more about our title insurance and escrow services? Contact Trustworthy Title & Escrow today! We are happy to guide and assist you in any way that we can.