Are you wondering if the rumors you've heard about interest rate changes and an economic slowdown are true?
Does a new employment opportunity have you shopping for real estate in the Omaha area?
Are you wondering if now is the right time to sell your Omaha property?
With the record-setting changes the housing market has seen since 2020, you're wise to ask questions and do your research before making changes in property ownership. As your local title company, it's our job to stay abreast of what is happening in the market, so join us as we take a look at the current data that will guide real estate market predictions for the final quarter of 2023.
Across the Country
In much of the nation, real estate sales are continuing to lag, a result of high interest rates and the inflated costs of housing. At the start of the 4th quarter, 30-year fixed mortgages are currently at a 7% rate. Inflation is dramatically better at 3.67% than it was this time a year ago, but it is still higher than the desired 2%, and Americans are feeling the effects of it, especially in the grocery store and at the gas pump.
Interest rates and inflation have had an impact on the number of houses available for purchase and the buying power of those seeking to own a new home. Even so, buyers in most markets are finding competition remains high. Several factors can contribute to this phenomenon.
Overall, the inventory of houses for sale remains tight. Those who, in other situations, might have considered relocation, are calculating the increased monthly mortgage payments for costlier houses and much higher interest rates are learning to be content in the homes they already possess. Additionally, because of the shift toward remote or hybrid work, the ability to work remotely is freeing people to move to areas outside cities, driving up demand for real estate in some popular areas while some of the largest cities are seeing an exodus.
In a nutshell, that's where we've been this year.  What's next? Well, data presented by the National Association of Realtors points to some good news with which to close out 2023. A drop in mortgage rates of .2% by the end of this year and another .2% drop in the first quarter of next year are anticipated. Sales for existing homes are expected to increase in response to those declining interest rates. The national average for home prices is expected to drop to $386,000, a decrease of 3.6% that is anticipated to continue through the first quarter of 2024. Furthermore, the resolution of supply chain issues in new construction and more readily available home building materials, should result in new home price decreases of as much as 7%.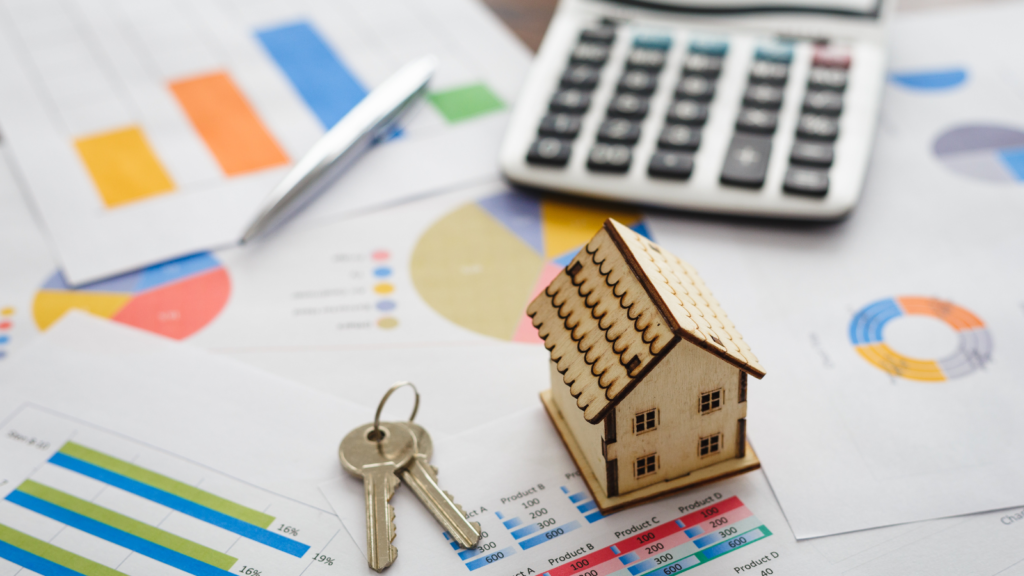 A Growing Local Economy
Considering national trends is helpful for getting a grasp of the big picture and factors that impact us on a broad scale, such as interest rate hikes, but each market and community has its own unique features. To get a true understanding of the conditions in the Omaha real estate market, we need to look at both the strength of the local economy and the local real estate data.
Omaha is open for business, and the word has gotten out! Meta and Google both have data centers in the area, and plans for expansion are underway. The Highlander Project is revitalizing a large swath of urban community with a variety of housing options, a focus on education, and a live/work/play neighborhood. Renovation and expansion at The University of Nebraska is in the planning stages, with new infrastructure for upcoming developments, renovation of a nearby steel plant, and a new administrative building.
These new developments and expansions are only a small sampling of the new and exciting growth taking place in and around Omaha. For a detailed weekly report of all that is up-and-coming, check out the Grow Omaha website. Growth is an indicator of a healthy local economy, and as each of these new and expanding businesses demand workers, employment opportunities can drive up demand for housing as more and more people come and make Omaha their home. If potential sellers perceive the market to be favorable, we are likely to see an increase in inventory of houses for sale and rising prices.
Current Omaha Real Estate Trends
Heading into the 4th quarter of 2023, the median listing price of houses in Omaha is $323,000, and homes are selling at their asking price. Currently there are more than enough homes available for purchase, so the market is bent slightly in favor of the buyer. Even so, the average home sells in less than four weeks, a timeline that has remained steady throughout 2023. 
Real Estate Market Predictions for Omaha
While we do not have a crystal ball to predict exactly what the future has in store, we can reliably look to historic trends and other economic factors to suggest what is likely to be in store. If inflation continues its downward trend, the Fed will drop interest rates, expanding the number of people who are able to afford homes and the number of people looking to relocate will increase. Omaha's cost of living is better than the national average, so for budget-conscious buyers, living here makes sense. As a region, the Midwest has seen stability in its real estate markets, and with new developments and expansion of existing enterprises in the Omaha area, the economy will continue to strengthen. Investor confidence has a magnetic draw to other investors, who will likewise want to seize a great opportunity in Omaha and further strengthen a growing economy. Urban growth and new industry build a strong real estate market.
We're Here to Help
If you are looking to purchase a home in the Omaha area, Trustworthy Title is here to help you make this process as smooth and simple as possible. We would love to talk with you and welcome you to our hometown. Give us a call today.