There are so many aspects of working in the real estate industry. Agents must know everything from the current market trends to local code laws and everything in between. As homes are listed or shown to potential buyers, agents must have access to the necessary information to close the deal. It is not always possible for them to know everything about everything, so having a large network of professionals helps to fill in those knowledge gaps. Connecting with professionals like the ones below will make the agent's job simpler and overall provide better customer service for their clients.
Contractors
Homes are always in need of change. It could be major work that needs to be completed before the home is listed or customized upgrades a buyer would like once they own the home. Having a good relationship with a contractor, or several contractors, will give agents a trusted person in which to refer to their clients. A professional that will get quality work completed and not simply a random person that they have heard of through other people. Once a solid relationship is developed, agents will have an advantage in getting things done when needed. This can help further strengthen the customer service you provide to your clients.
Home Inspectors
There were times during the pandemic when buyers were purchasing homes without an inspection just to land the home. The real estate market has cooled down a bit now and it is not very common for someone to make such a large investment without fully understanding what condition the home is currently in. Home inspectors will go through a home in detail and call out any specific problems. In addition to buyers wanting an inspection before they close the deal, sometimes sellers will have an inspection done before listing their home so they can address any concerns before showing the home. As an agent, giving your client a short list of available inspectors will help them to move on to the next phase of the contracting process.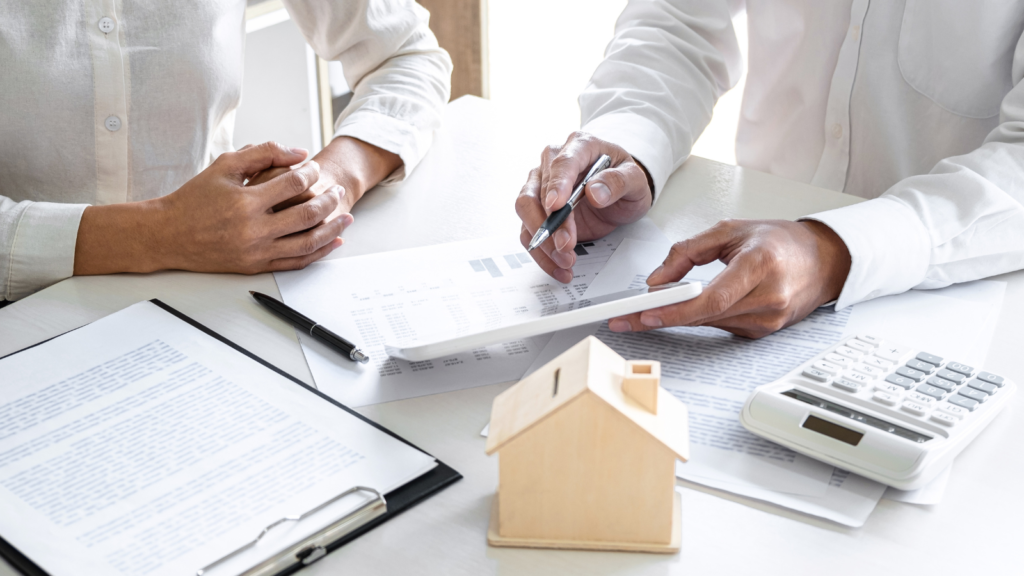 Title Company
Delays in any process can cause frustration and dissatisfaction. When someone is making a major move like selling their home or moving to a new place, any kinks in the process can make people nervous. It can be challenging for an agent to set expectations for their clients, especially during the final phase of a transaction. Omaha title companies, like other professionals in real estate, are busy. Building a strong connection with a title company may help you prevent delays from happening or at a minimum allow you to have good communication with the title company and your client during the closing process.
Attorney
There are many aspects of a real estate transaction that may require the expertise of an attorney. Creating an updated deed is just one of the functions. Unique situations may occur with language in the local law that needs to be deciphered or addressed. Clients may have questions about the specifics of the deed description. Homeowners' associations may have complicated rules that require an attorney's review. These examples just scratch the surface of the instances when an attorney needs to get involved in a deal. Knowing someone you can speak frankly with and trust to refer your clients will help you tremendously as an agent.
Local Marketing
None of the other types of professionals will be needed if you don't have clients. As an agent, you likely have your own marketing plan in place with social media, physical advertising, and various other outlets. Connecting with local businesses and leaders will increase your outreach to potential clients. Partnering with restaurants can be a fantastic way to jointly host an open house featuring a local feel for your potential clients. Working closely with local agencies will help you to get a handle on the economy and any future plans for the environment. This information can be used for gaining a better understanding of your business and informing your clients of any planned changes.
Other Real Estate Agents
This one may seem a bit unusual. Why would you want to build a relationship with a competing agent? There is plenty of business for everyone and no one can do it all or be everywhere at any time. You may have a client who is looking for something very specific in a new home. Sharing that information with a fellow agent may result in getting a heads-up on an upcoming listing. The opportunity to share information with other agents and to learn from one another is a priceless commodity.
Strong businesses are often surrounded by an even stronger network. The real estate industry has many moving pieces and having others available to you will allow you to keep a stable and growing business. Business relationships are a lot like our personal ones, they require a bit of work and time to get to know each other. If you are just starting your business, building these connections is important. Those agents who have been in the industry for some time may need to reach out to your contacts just to make certain that connection still exists!
Are you an agent in need of a professional full-service title company? If so, Trustworthy Title's strong professional team is available for you.