It is time to shake off those winter doldrums and welcome Spring! The Spring season brings about a feeling of energy and new opportunities. During the upcoming months, the temperatures will rise, the grass will begin to green, and color will appear on flowers and trees. People will feel the need to emerge from their homes and explore during this time. They can take long strolls and leisurely drives without worrying about an impending snowstorm or bundling everyone up to go outside. They will discover neighborhoods and homes that appeal to them, and plans will be discussed to consider a move while the kids are out of school.
What does all this mean for you and your real estate business? Whether you have an existing business or hope to dip your toe into the business, Spring is the time to begin. Many buyers and sellers, especially in colder climates like Omaha, are waiting for the weather to become less blustery to start their search. This means there will be pent-up demand when winter finally decides to leave. Here are some things you can do to put your business on the best track for a successful 2023.
Gather the Facts
The first thing to do in any business planning strategy is to gather your details. Knowing what is ahead of you will help you mitigate any issues as they come up. It will also help you to build confidence when speaking to potential buyers or sellers. What information should you gather now before the market (and the temperatures) heat up?
Who are your primary contacts? – You may have an entire database full of contacts or no one in your address book except your mother. If launching your real estate business is on the agenda for 2023, you need to review and build that contact list. Even extensive lists need to be reviewed and updated periodically. The title company you have always used may no longer be in business, or your favorite contractor has retired to a tropical island. Identify the important contacts and build those relationships now so that things can move quickly when the season gets going.
How do you get contacts if you don't have any? – When working in real estate, there are many vital relationships that will help you to close deals. You must have solid contractors, appraisers, lenders, and Omaha title companies in your contact list. If you do not, start with a basic google search to identify local people. You could also contact fellow agents to find these types of resources. Don't forget that these relationships are essential to your business; build upon them regularly.
What is happening in your local market (hyper-local?) – The national news is full of information about the housing market. You will hear about the increase in interest rates and the slowing down of the real estate market. However, what is happening in your area? Your specific area. If your business plans are to focus on a particular neighborhood, then research that space only. Of course, you need to know what is happening nationally but focus on your market first. Identify the types of houses people want and what kinds of amenities they are looking for.
Develop a Marketing Plan
Once you have a good handle on the market and your contacts are up to date, it is time to begin marketing your services. The first step is to ensure your website, socials, listings, and SEO (search engine optimization) are all in place. If you do not have any of these, many tools are available to build them yourself, or you could hire a freelance consultant to do the work for you. Work to discover your local market and any frequently frequented social media pages. Create content like a weekly blog post for new homeowners or a video series on your listings. Use paid social media advertising to get things going if you do not already have a following. Don't forget to include local advertising campaigns like creating fantastic business cards or developing partnerships with companies like Omaha title companies that may share your information.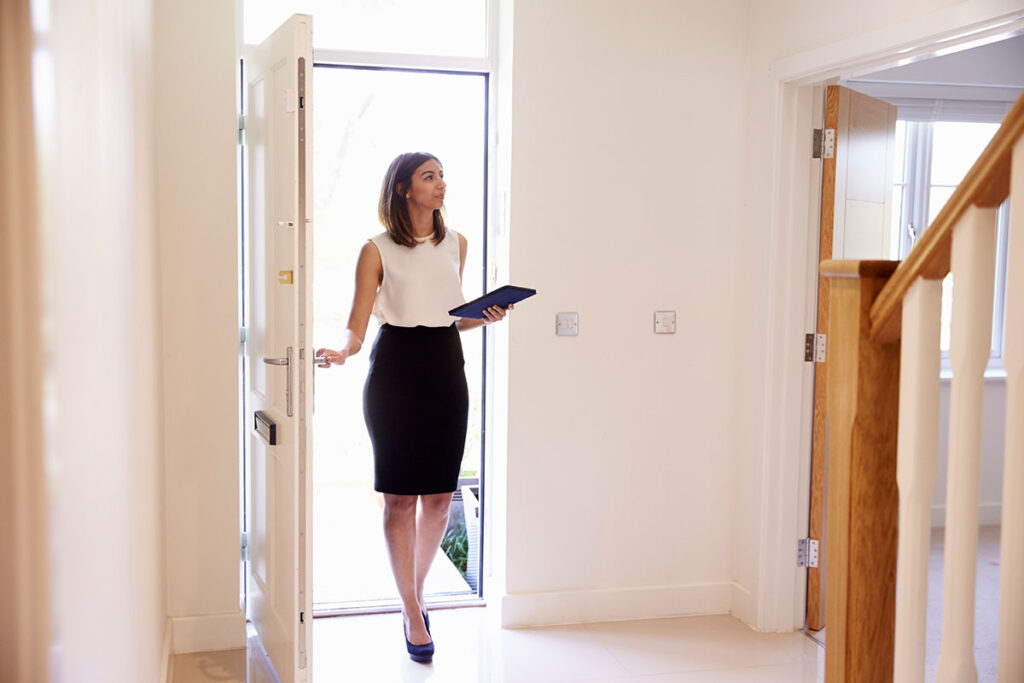 Launch Your Plan
The planning process may seem like a lot of effort, but it will pay off when you can hit the ground running. If you dive into your real estate business without a plan, you may have many starts and stops causing your business to struggle. Once you have outlined your goals, strategy, and plan, it is time to launch it. The "launch" status may be something different for each person. It may simply mean your website is live and you have listings ready for public consumption. You may host a local seminar on the closing process with your partner title company for new homeowners or have your best friend come to see a listing they are interested in. You decide what that launch looks like for you and own it with the confidence you have gained during the planning phase. During the discovery process, if you need to add a professional local title company to your contact list, Trustworthy Title would be happy to chat with you.