What holiday gift could be more exciting than a new home for the new year?
Yet, you may be doubting the wisdom of buying a home and relocating in the busiest season of the year. As is true with almost any decision, buying a home now comes with pros and cons, and as your local title company, Trustworthy Title, has a true insider's perspective. Consider our insights carefully, and hopefully you will walk away with some clarity as to whether right now is your best time to buy a new home or not. 
Pros for Buying a Home Right Now
The real estate market quiets during the holiday season. Fewer buyers are looking to relocate right now, so your competition to secure that fantastic property will be reduced. Buyers are typically more eager to negotiate favorable prices and terms for the home purchase than they are in busier seasons.
The holiday season home seller is motivated, looking to sell now because life dictates the relocation, not because he is looking for economic advantage. Motivated sellers are home buyers' best resource. Additionally, if the house has been on the market for a while, the seller will likely be eager to finish this transaction as the year comes to a close.
Many of the related professions, such as home inspectors, mortgage lenders, and closing attorneys are far less busy with clients than at other times of the year, so you may find that the time you have to wait from signing a contract to closing is significantly shorter than average.
A Few Reasons You May Want to Wait
The laws of supply and demand are at work in the real estate market. Because there is less demand for houses to buy during the holidays, those sellers who can afford to wait for a more lucrative season will do so. This translates into a reduced inventory…fewer houses for you to choose from.
If it's a broad range of options you're seeking, late spring and early summer are your best times to purchase a new home. Of course, this is no trade secret, so potential homebuyers will be coming out of the woodwork to find their perfect domicile. Spring and summer are the seasons of multiple offers and bidding wars as sellers have a real advantage.
The busyness of the holiday season pulls every player in the process in different directions. Scheduling showings can be more difficult, and this is compounded by falling temperatures and shortening days.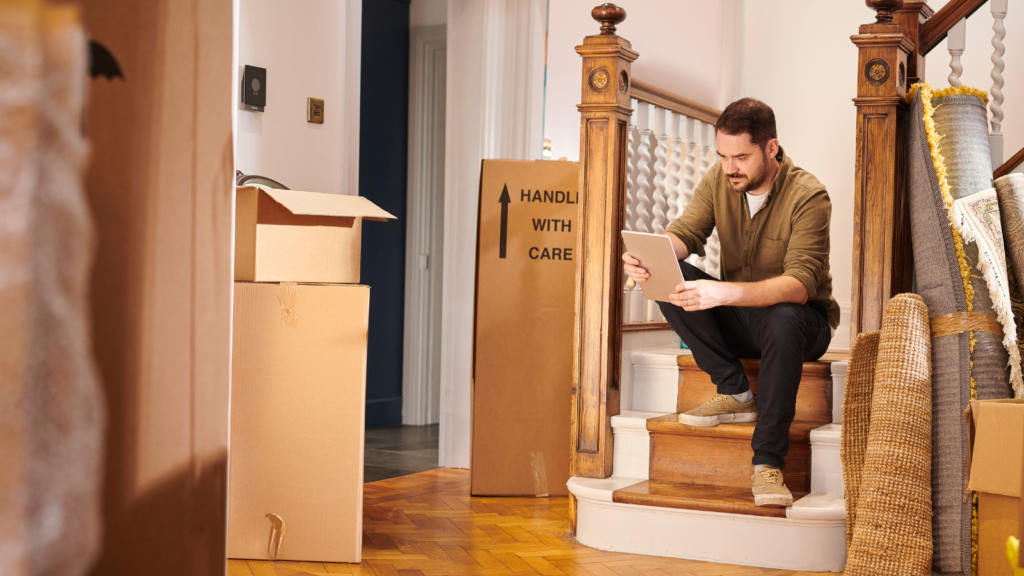 Are You Really Ready to Buy a Home?
Regardless of the season, buying a home is a substantial investment, and a decision not to be made lightly. Most homebuyers commit to a 30-year mortgage to pay for the largest purchase they will ever make. Are you truly ready for this? Before you dive into home ownership, make sure you have taken these crucial steps.
1. Pay off as much existing debt as possible and consolidate what remains wherever you can.
2. Save up for a down payment. The traditional approach is to pay 20% down and finance the rest, but a wide variety of loan options are available that may allow a much lower down payment.
3. Know your credit score and work to improve it through consistent bill pay and the elimination of any unresolved debts. The terms of your loan will be greatly impacted by your credit rating.
4. Prepare for additional relocation expenses, such as packing and moving, as well as closing costs.
5. Plan a realistic budget to let you know how much home you can afford and monthly payment (and accompanying bills) you can afford.
6. Research and compare mortgage lenders to find your best option. Be forewarned that if you choose to work with a bank, you are likely to pay more in origination fees.
7. Collect your financial information and submit it to get pre-approved for a loan.
Things to Remember When Home Shopping During the Holidays
Be a gracious homebuyer by remembering these unique considerations for this time of the year.
Dormant lawns are not as visually appealing as verdant summer ones, so homes may lack some of the "curb appeal" that could entice you in the springtime. Use a bit of imagination to see the potential for what that yard will be.
Schedule showings well in advance and stick to your appointments. It's a basic courtesy anytime, but it's even more important to respect the time of agents and homeowners during this hectic season.
Remember that the days are shorter and colder. Set out prepared for inclement weather, and when possible, schedule your showings on weekends and earlier on weekdays so that you will be able to see all that the potential property has to offer.
Which option resonates with you?
With these different considerations before you, hopefully you can discern if now is the right time to shop for a new home or not. Whether you buy it next week or six months from now, we'd love the opportunity to work with you as your title company. At Trustworthy Title, it's our goal to make buying a home as smooth a process as possible and celebrate with each of our clients as they make an exciting leap into a new season of life.