The Spring season is a busy time for everyone, especially for real estate agents. As potential buyers and sellers plan for summer moves, agents prepare to balance life with their full calendar. There will be meetings with those selling their homes, closings with Omaha title companies, and plenty of showings to schedule. As the weather warms and the kids are finishing up school, buyers will be anxious to find their new homes. This will lead to shuffling your schedule around to accommodate these showings.
One method real estate agents can use to reduce the stress of maintaining the coveted work-life balance during this time is to arrange for open houses. When you schedule an open house, you allow many buyers to enter the same home simultaneously. You will also highlight your seller's home to these potential buyers allowing for a quick sale with the best price. Here are some ideas to leverage the open house concept to benefit you and your clients.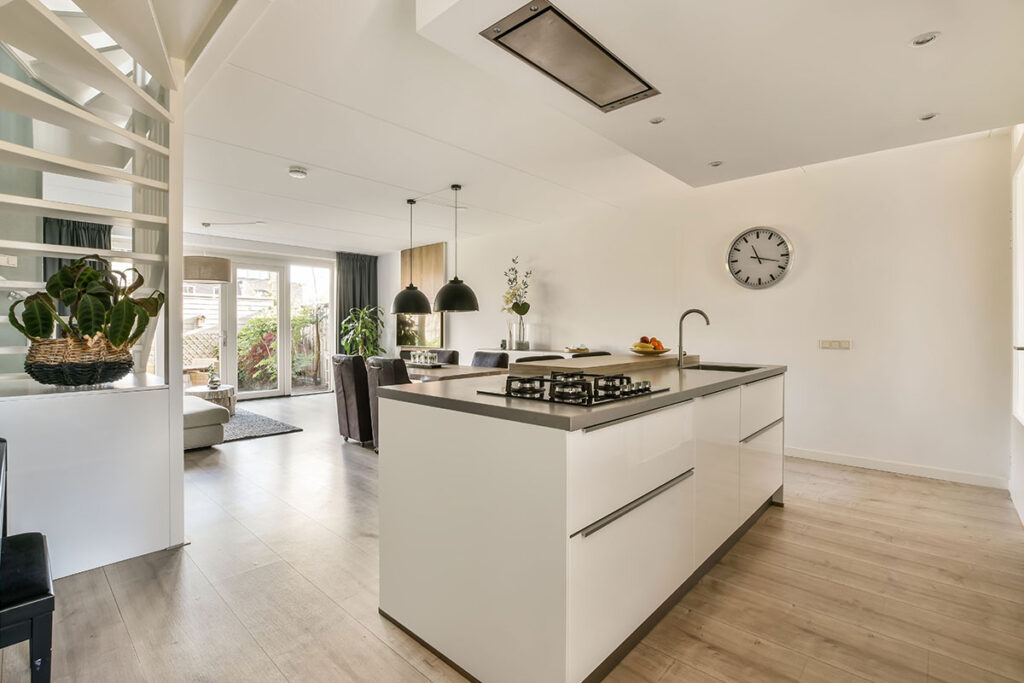 Lighten Things Up
Buyers are excited to tour homes, hoping to find the "one" that will finally check all the boxes. Spring is a time when things begin to have color again. The grass turns green, flowers pop out of the ground, and trees morph into their summer selves. The feeling energizes people who live in colder climates. It awakens excitement and the ability to shake off the winter blues. Use that feeling to drive the theme of your open house.
Create an advertising campaign that screams that Spring is finally here. – Use vibrant bright colors when creating your social media updates or printed materials. Incorporate bold colors like the yellow in daffodils or go with a muted pastel like Spring violets. Find the words that embrace that energy and relate it to the home you are selling.
Carry this theme into the home staging process – Everyone knows that a fresh bouquet of flowers can do wonders for even the worst space. Place several bouquets of light, wonderfully smelling flowers throughout the home. Lilacs or Tulips will make great selections. Lighten the house's mood by letting sunlight in and removing any last reminder of winter. If the weather is warm enough, open a few windows to allow a breeze to blow through. These will invoke a positive memory with buyers that could lead to a quick offer and into the title company.
Provide "Springy" food and drinks – Does your local bakery have lemon macaroons or buttery pastel cookies? If so, partner with them and add them to your open-house advertising campaign. Create some pretty lemonades with fresh berries and display them in clear pitchers.
Create a Themed Event
Themes are a fun idea to attract buyers to your open house. Having a theme also creates a memorable experience and something people will discuss. Talking about what happened after the event keeps that house on their radar, making them more likely to make an offer. What type of theme could you do that won't feel too cheesy? Here are a few suggestions, but let your imagination run wild with this one.
Does the home featured during the open house have a large backyard? Is there room for a vegetable garden? This may be a way to create a theme around your open house. Get creative with displaying various plants like tomatoes and peppers that could be planted in a garden bed around the home. You could even give these away as a welcome gift to potential buyers as part of a goody bag that includes your business card.
You could come up with many themes to attract people to your open house. If the home is in an urban area with no room for a garden, consider highlighting the work of local artists around the home. This could be a gallery wall display or various locally made products sprinkled around the house. This will allow you to capture the essence of the neighborhood, adding value to your buyers.
Don't forget to generate all marketing content to accompany whatever theme you decide upon. Leverage your social media presence, invite neighbors to the event by hanging door knockers or speaking to them directly, use local shops to hang flyers, or reach out to local groups specializing in your theme.
Leverage Local Partners to Create Buzz
Developing relationships is so important to have a successful business. Just like any relationship in your life, it has to be maintained. Collaborating with local businesses during an open house event can help you to strengthen that connection. These strong relationships will give you an edge over your competitors when you need a specific service. Focus on businesses that can benefit both you and your clients. A local contracting firm, a title company, a lender, or a cleaning firm are all good options to consider. Use your social media platforms to increase traffic to the event by focusing on this partnership. When you collaborate with another organization, your online presence basically doubles as you will have followers from both companies. This is a win/win for both companies and your clients. If you want to develop a relationship with an Omaha title company, Trustworthy Title has a strong professional team available to discuss their services with you.