Do you think it costs a lot to stage your home? When it comes to selling a home, appearance is everything. Home staging can make all the difference. Most home sellers think they have to break the bank to stage their homes; this isn't the case. It is possible to stage a home for free or low budget.
Let there be light
Natural light is a key selling point for any home. Blinds should be kept up, and curtains tied back in order to make space look bigger, and highlight the views of the outside. Of course, most of us don't have a stunning view of a white, sandy beach. "In the event that the view outside your window is not ideal, consider hanging simple white, linen curtain panels that obstruct the view but also allow the natural light to come in," says Baer. You can also hang the curtains near the ceiling to create the illusion of higher ceilings and bigger rooms.
Clean, Clean, and Clean!
Have you ever wondered why hotels are always so warm and welcoming? It's because everything is cleaned regularly to appeal to customers daily. When cleaning your home, focus on making it as clean as a hotel. Dust, vacuum, mop, and wash everything—even the pets.
Homebuyers will look inside closets and under sinks so you must clean every nook and cranny. Get rid of carpet dents, chipped paint, and other negative features. After you're done, ask a friend to assess your handiwork before you open your doors to buyers. Consider these house cleaning tips to get you started.
Declutter and Depersonalize Each Room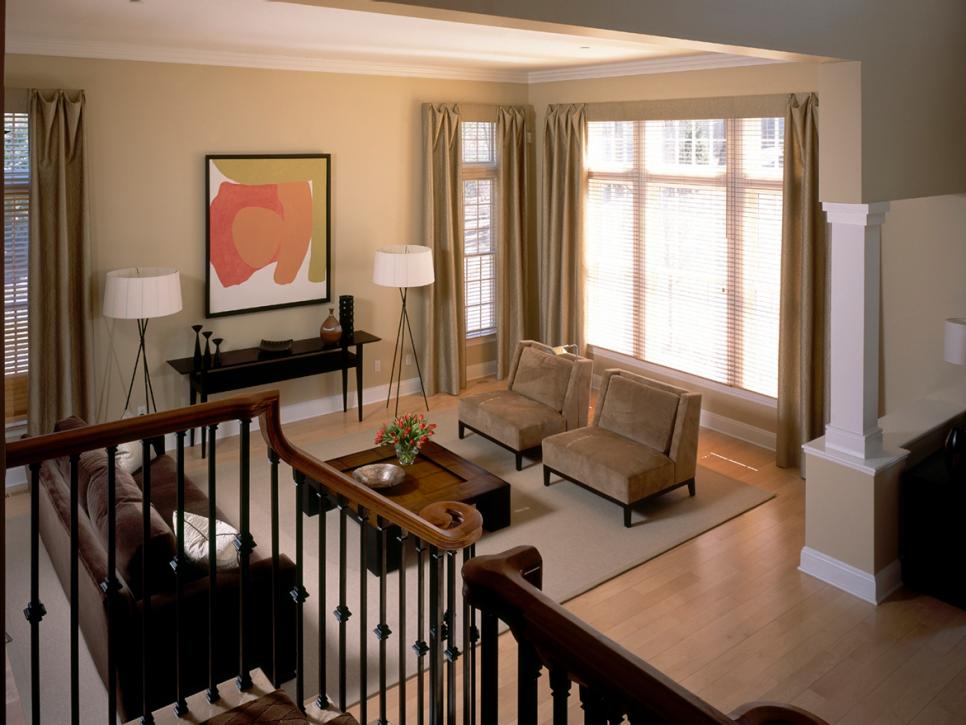 A messy home is a sign of a homeowner that doesn't care about their home. It doesn't require any money to declutter your home. Clutter is an eyesore and causes buyers not to focus on what's important. It also makes a home appear small. Get rid of everything you don't use or need. Don't put it in the closet. Buyers love inspecting closets, and if yours are cluttered, they may deter a sale. Learn how to declutter your home room by room.
After decluttering, pack your personal belongings like family photos and knickknacks. Buyers come to see your home, not your stuff. They will not be able to picture themselves in the space if all they see are your things. Remove yourself from the picture.
Bed-in-a-Bag
If a bedroom needs updating, snag bed-in-a-bag bedding ensembles from a discount store (starting at as low as $8 at Target). These low-cost linens can even do double duty as a window treatment in a pinch. Jernigan suggests using the matching sheets—that no one will see under the duvet—as curtains.
Get Rid of the Stink…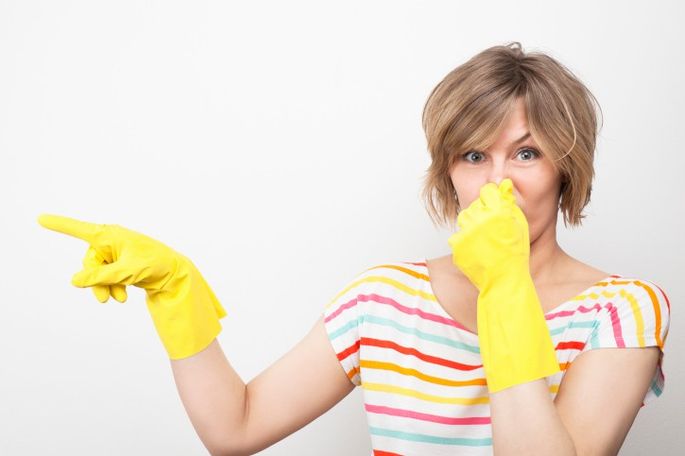 There are numerous things that can make your home smell—pets, food, mildew, and the sink. But it is almost impossible for you to notice the odors in your home because your body becomes immune to them. Ask a neighbor or a friend to smell your home. If they notice a bad odor, find the source, and get rid of it.
Make your home smell heavenly during showings by burning cinnamon sticks, baking cookies, or brewing coffee. Remove sink odors by grinding a lemon in the garbage disposal. Do not use sprays to make your home smell better; it won't.
Move Furniture Around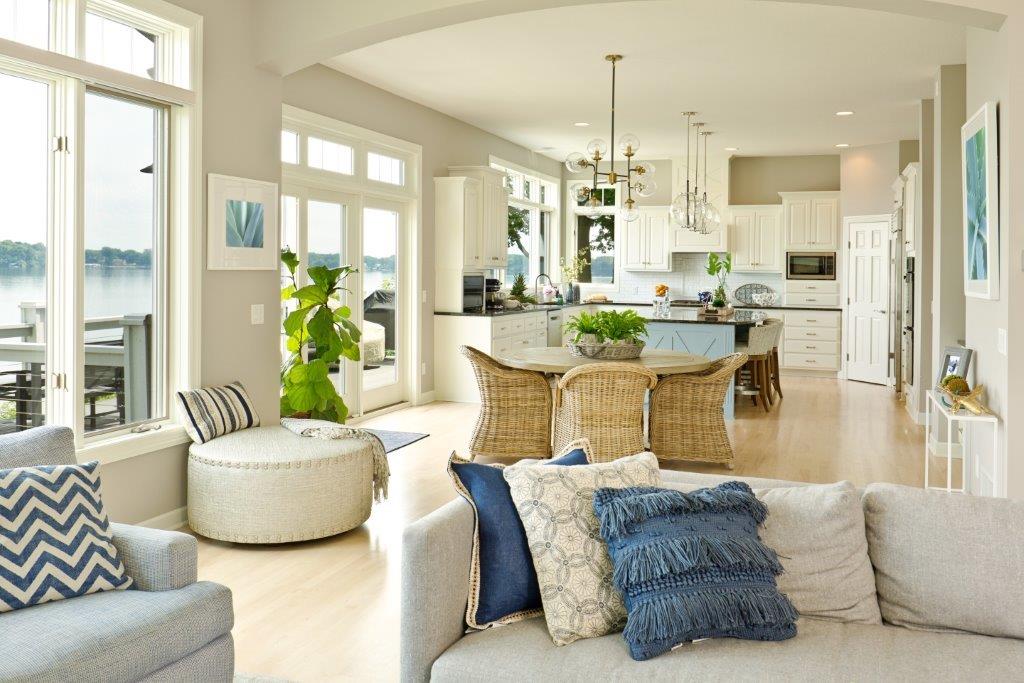 To prevent your interior from looking plain, you should mix furnishings, fabrics, and colors. For instance, mismatched dining chairs can make a dining area look more visually appealing. You can also replace end chairs with others in a contrasting style. Move furniture that is cramping one room, and move it into another to add visual space.
If you have some paint, paint your kitchen cabinets or kitchen island a different color from the walls. This makes the cabinets or the island focal points. No room in your home should be completely white because it will look plain, bland, and boring.
Add Natural Features
Adding natural features in your interior decorating is a great way to make your home feel warm and welcoming. Choose elements that reflect your home's geographical location. If you live in the countryside, use features like twigs, dried flowers, wood, and wheat. If you live on the coast, integrate elements like sea-grass, seashells, and coral rocks.
Even if you live in the city, adding natural features is vital. Incorporate flowers and plants to every room to soften it. Decorate the front porch with a bucket filled with flowers. Show buyers how pleasant it will be to live in your home.
Search for Cheap Home Staging Ideas
The web is filled with home staging ideas that don't cost a penny. For instance, rearranging the furniture in the living room can make space look totally different. Define each room so that buyer​s know how to make the most of every space. Your attic can become an office, and a junk room can become a guest room. While buyers may not use the rooms for the same purpose, they will have an idea. Sometimes a simple trick like hanging artwork from another room or making your own artwork can give new life to a bare wall.